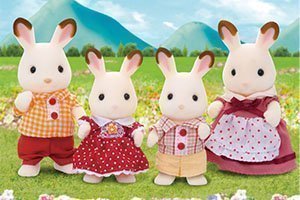 Sylvanian Families dolls
The world of Sylvanian Families is made up of families of different species of animals as bears, sheep, squirrels....
They all study, work and have fun together in the fantastic city they have created full of harmony and happiness.
Here you will find complete families, babies, grandparents... all of them prepared to have a great time with you.