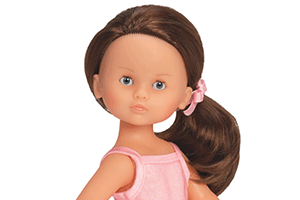 Les Cheries
Les Chéries dolls of Corolle brand arrived the market in 2001. They are mannequin dolls that measure 33 centimeters, have a vinyl body, long silky hair and a nice aroma of vanilla.
It is a collection that has dolls of different ethnicities so that each children chooses the one with which she feels identified or likes best.
They are dolls that help develop the creativity and aesthetic sense of the little ones.
Les Chéries is a doll that never goes out of style and that delight children and senior!
There are no products matching the selection.