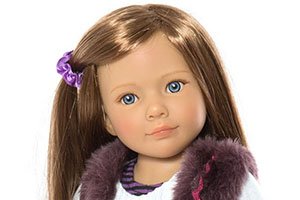 Dolls
Kidz 'n' Cats dolls measure 46 centimeters and have eleven joints (head, shoulders, elbows, wrists, legs and knees) with they can take multiple positions.
They have a very natural look with acrylic glass eyes, real eyelashes and high quality kanekalon hair.
They are special dolls with a lot of charming!
There are no products matching the selection.